Frequently Asked Questions
Do you offer support for WordPress Websites?
What is Web Hosting?
The files that make up a website are stored (hosted) on a special computer called a 'server' which has a permanent high-speed connection to the Internet. The web 'host' is the home where your website lives.
TDL Web Developments can provide a fast and reliable hosting account for your business website. Check out our high performance shared hosting plans >
Do you offer Premium WordPress Hosting?
What is a domain name?
A domain name is the address of your website, for example; tdlwebs.co.uk or google.com – it is also referred to as the URL.
TDL Web Developments provides domain registration and can register a domain name on your behalf if required. 
Can I register a domain name for life?
There are cases of people who have been 'cold called' and offered generic style domain names FOR LIFE in return for an inflated price. This is deceptive selling practice at best and an outright scam at worst.
To clarify: If you have registered a domain you will always get the opportunity to renew at the end of the registration period, so technically you can keep it for 'life', however a domain can NOT actually be registered for 'life'. Therefore it is not possible to make a single payment, of however much, and keep the domain forever.
I already have a Website but I'm not happy with it. Can you redesign it?
Yes. If you already have a Web site but feel that it does not do credit to your business, then we can re-design and bring it up to date for considerably less than you might think.
The design company I used for my existing site outsourced everything to India. This meant it often took weeks for the smallest of changes to be made. Do you outsource your design work?
No, every site is developed in house. Occasionally it may be necessary to employ a specialist programmer but full control of the design and work schedule is maintained.
What is Search Engine Optimisation (SEO) ?
Search engine optimization, or SEO, is the process of making sure a site is visible to search engines. There are two sides to the process; on-site optimization and off-site optimization. All sites created by TDL Web Developments include the necessary amount of SEO to get your site listed in Google and the other major search engines. For a complete solution we recommend our 
Search Engine Optimization and Marketing package
.
Will I be able to see how many visitors my website is getting?
Yes, we can provide web tracking software which records detailed information including where you visitors are coming from and which pages of your site they looked at. We can also install Google Analytics to your website if you prefer.
I've heard about Web Usability but I don't really understand what it means. How can I be sure that my Website conforms?
Can I accept payments on my website?
Yes, you can have a fully-featured eCommerce site with secure payment gateway or a simple Paypal payment button for a single product or service.
What format do I need to supply photos in?
If you have digital photographs then they will be easier to work with. However, We can scan printed photographs and other images and we can also source copyright free stock images for use on your site.
To learn more about image formats, aspect ratios and file sizes take a look at Images For The Web
I would like to see how an eCommerce site works 'behind the scenes', do you have a demo?
Yes, please contact us to arrange a trial admin account and a visit to our online store demo.
Who owns the website when it is finished?
You own both the domain name and the Website 100%.
What is the difference in the Content Management and the eCommerce?
A 
Content Management System
 will allow you to log into a 'backend' admin system so that you can edit the text and images on a page or add and edit news or blog articles. An 
Ecommerce Website
 has a lot more facility for managing products, orders and customers and features a 'shopping cart' system so that customers can buy multiple products.
Is VAT included in the price?
Yes, all prices quoted are inclusive of VAT.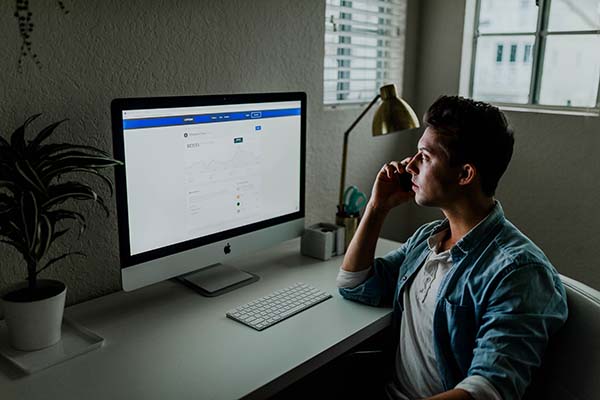 Effective And Affordable
TDL Web Developments can take care of everything your business needs to develop and maintain a suitable and effective Internet presence, including: Site design, Domain Registration, Web Hosting, Search Engine Submission, Email Set Up, and more…
For a friendly no-obligation chat about getting a new or updated Website for your business call 0151 604 0495 or email info@tdlwebs.co.uk
We recently had the pleasure of working with Tony when looking for a website layout design. From day 1, Tony was responsive and had great approaches/suggestions for what we were looking for. All throughout the process Tony was there quickly handling any issues that may have risen. If the time ever comes again when we will be looking for anything about website design, there isn't any question on who our web designer will be!