Effective one page online 'business card' or 'landing page' tailor made to bring attention to your business. The page can be as simple or as detailed as you need.
Single Page custom built Website
Free co.uk domain name
Free SSL secure hosting for one year
Free personalised email address (e.g. you@yourdomain.co.uk)
The Web Business Card or Landing Page will give you a 'professional' presence on the Web. It consists of a single page mobile friendly Website with its own domain (Website address, also known as a URL, e.g. www.tdlwebs.co.uk) and a personalised email mailbox at the domain (for example; dave@yourdomain.co.uk or info@yourdomain.co.uk).
Advantages
A proper Web presence with its own URL, means you can use your chosen domain to promote your business further by including it on business cards, letterheads, flyers, etc and also on the Web by submitting it to various business directories and search engines*.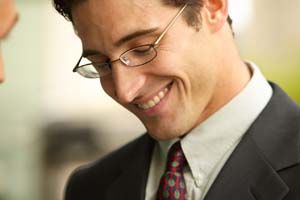 Effective And Affordable
TDL Web Developments can take care of everything your business needs to develop and maintain a suitable and effective Internet presence, including: Site design, Domain Registration, Web Hosting, Search Engine Submission, Email Set Up, and more…
For a friendly no-obligation chat about getting a new or updated Website for your business call 0151 604 0495 or email info@tdlwebs.co.uk
Online Quotation
For a quick and easy online quotation with no obligation please add your details to the Online Quotation Form
Examples
For an idea of what you can expect from a single page Website, take a look at some examples below:
Costs
The cost for the design and set up of a typical single page 'Business Card' or 'landing page' website is £245.00 – this includes registration of a '.co.uk' domain and hosting for one year. After the first year it would cost just £5.50 per month (Full pricing details are available here…)
Working with Tony was excellent. He knew and understood what I wanted and needed for my project. My landing page was even better than expected as Tony took extra time to guide me in not only just what looked better and more inviting to customers, but directed me with the content that was needed for Google's search engine which is extremely important. I would definitely recommend TDL Web Developments!