Do you need to update your own Website? No problem with a simple to use WordPress Content Management System (CMS) and visual builder.
Unlimited pages
Password protected admin
Free domain name & 1 year SSL secure hosting
10 personalised email addresses (e.g. you@yourdomain.co.uk)
A WordPress website with Content Management can be tailored to your exact requirements and will give your business a 'professional' presence on the Web. It consists of a custom-built mobile-friendly Website with a 'backend' admin section on its own domain (Website address, also known as a URL, e.g. www.yourbizname.co.uk). Also included are 10 email mailboxes at the domain (for example; you@yourbizname.co.uk or info@yourbizname.co.uk).
Advantages
The WordPress Content Management System with 'Visual Builder' puts you in control. Whether you need to manage a photo gallery, online portfolio, news section or blog, the website and admin section can be customised to your individual needs.
Easy editing and updating of your Website content
Mobile-friendly (responsive design)
Search engine friendly
Customised to your requirements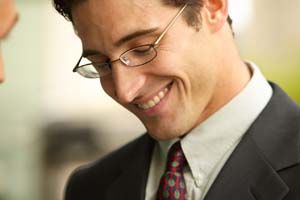 Effective And Affordable
TDL Web Developments can take care of everything your business needs to develop and maintain a suitable and effective Internet presence, including: Site design, Domain Registration, Web Hosting, Search Engine Submission, Email Set Up, and more…
For a friendly no-obligation chat about getting a new or updated Website for your business call 0151 604 0495 or email info@tdlwebs.co.uk
Online Quotation
For a quick and easy online quotation with no obligation please add your details to the Online Quotation Form
Examples
For an idea of what you can expect from a WordPress CMS website, take a look at some examples below:
Costs
The cost for the design and set up of a WordPress CMS website is from £799.00 – this includes registration of your choice of domain and hosting for one year. After the first year, it will cost £13.00 per month for hosting plus the cost of domain renewal – these can be paid by monthly direct debit if preferred. (Full pricing details are available here…)
Dealing with TDL Web Developments is a bit like the adverts for "it does what it says on the tin". From the first dealings with Tony you immediately feel he knows what he's talking about…and he does. Our new website was built on time and functions exactly how we wanted. Any tweaks we needed were dealt with promptly and he even fixed an issue with our old hosted site before the new one went live. We opted for a site built on a content management system and so any updates can be sorted easily ourselves, unlike our old site where we had to pay the web developer for any changes. We used TDL based upon a recommendation from one of our customers and are more than happy to do the same. Great service from start to finish.