Fully featured Website containing optimized text and images of your choice and a dynamic contact page with spam protection built in.
5 Page custom built Website
Free co.uk domain name
Free SSL secure hosting for one year
5 personalised email addresses (e.g. you@yourdomain.co.uk)
The Small Business Website will give your business a professional presence on the Web. It consists of a five page mobile friendly Website* with its own domain (Website address, also known as a URL, e.g. www.yourbizname.co.uk) and up to ten personalised email mailboxes at the domain (for example; you@yourbizname.co.uk or info@yourbizname.co.uk).
Advantages
Ideal for Websites with content that doesn't change or need to be added to regularly. Having your own domain enables promotion of your business by including it on business cards, letterheads, flyers, etc and also on the Web by adding it to business directories and search engines**.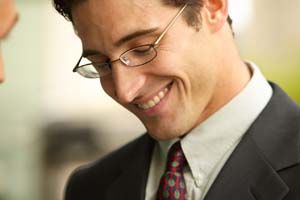 Effective And Affordable
TDL Web Developments can take care of everything your business needs to develop and maintain a suitable and effective Internet presence, including: Site design, Domain Registration, Web Hosting, Search Engine Submission, Email Set Up, and more…
For a friendly no-obligation chat about getting a new or updated Website for your business call 0151 604 0495 or email info@tdlwebs.co.uk
Online Quotation
For a quick and easy online quotation with no obligation please add your details to the Online Quotation Form
Examples
For an idea of what you can expect from a Small Business Website, take a look at some examples below:
Costs
The cost for the design and set up of a five page 'Small Business' website is £425.00 – this includes registration of a '.co.uk' domain and hosting for one year. After the first year it would cost £12.00 per year for renewal of the .co.uk domain and £93.00 per year for hosting – these can be paid by monthly direct debit if preferred. (Full pricing details are availablehere…)
*Additional pages can be added at extra cost.
Great service, Highly recommend. Knowledge and skills added value to my business. Give him a call.