Just a heads up to let you know that there is a realistic looking scam email doing the rounds. This time the email appears to be a warning about the mailbox exceeding its quota and 'advises' that "Some of your messages could not be send."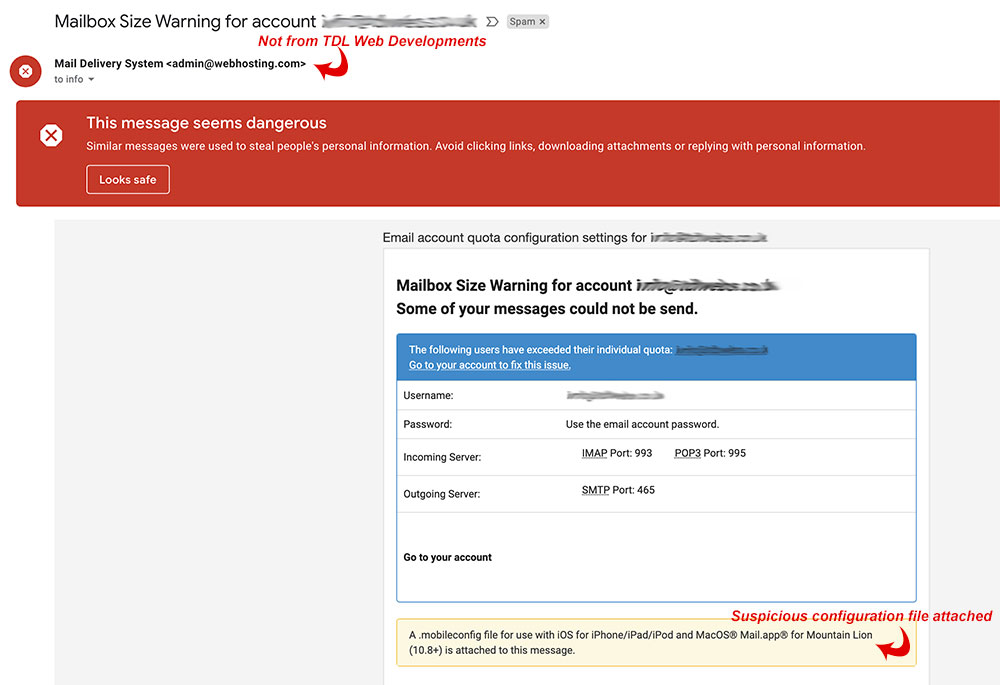 This dodgy message could easily be confused as real because it realistically mimics an authentic event: That is; in the event that a mailbox does become full, a genuine system-generated email will be sent to advise the account holder. Obviously, the genuine email will come from your email provider and will not contain suspicious 'phishing' links or attached configuration files.
As always, please be alert! And if you receive anything about your email, hosting, or domain that you're not 100% sure of, please contact me. With so many of these devious scams about it is always better to be safe than sorry.